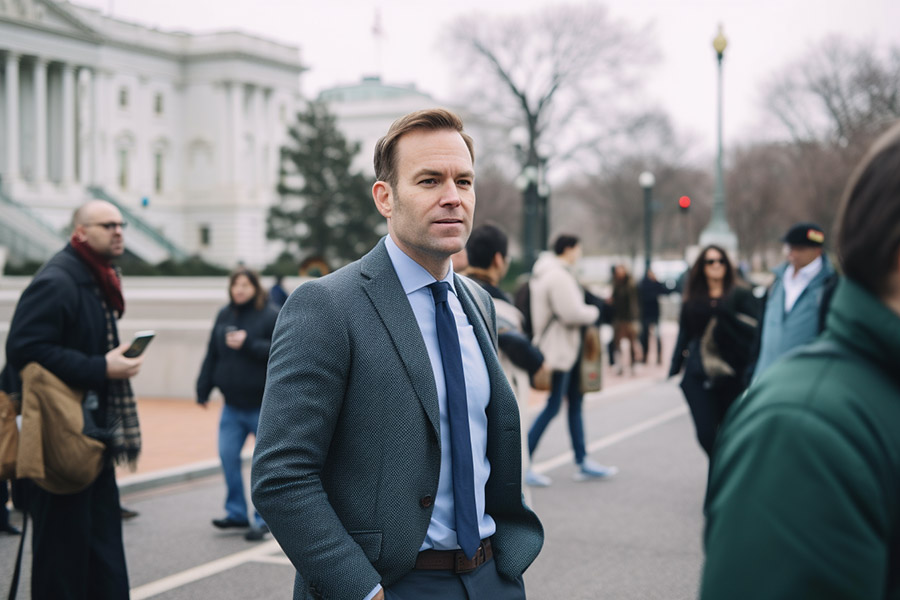 Will AI replace Politicians?
We love to hate (on) Politicians, and perhaps this article will give us another reason, but while many jobs are certain to be disrupted by AI, one realm that seems relatively safe is that of politics.
There's a number of reasons for this:
Charisma and Elections
Charisma plays an enduring role in politics, often serving as a deciding factor in elections. A charismatic politician can captivate audiences, inspire trust, and communicate complex ideas in a relatable manner, effectively connecting with voters on a personal level. This intangible quality, which is inherently human, enables politicians to establish an emotional bond with their constituents, making them more likely to gain support, and be voted for.
Could you imagine voting for an AI politician?
(On second thoughts... maybe it's not such a bad idea...)
Realistically however, it's unlikely AI could replace human politicians in this regard, until perhaps humanoid robots achieve perfect lifelike form.
The enduring importance of charisma in politics, is a pretty solid moat.
Political Decision-Making
Unlike many other occupations, political decisions are often influenced by (insert your own reasons here...) but... in theory at least - history, ethics, human emotions, values, and societal norms.
AI systems, despite their capacity to process and learn from vast amounts of data, and emulate humans in some sense, lack the ability to truly understand or imbue human emotions and values. Fundamentally we wouldn't want them in charge of the project.
In addition, politicians are (expected at least..) to exhibit empathy and moral judgment, qualities that couldn't be more human.
Political Discussions and Negotiation
One key reason why politicians' jobs are safe from AI is the job's innate need for in-person communication.
Whether with constituents, other politicians, or at national and international summits, politics is a field based on relationships, discussion and negotiation. This is very often done in person.
The US Senate, the UK Houses of Parliament, the French National Assembly, and every other seat of government worldwide, are unlikely to go away anytime soon.
Negotiations are a huge part of politics, at local, national and international level. As one example, the 2015 Paris Accord was a complex negotiation between 195 countries to address climate change. The process required extensive diplomacy, compromise, and understanding of cultural contexts to reach a consensus, over many years. AI would have struggled to navigate the intricacies and nuances required for these or indeed any negotiations, and as humans we bluntly wouldn't want to cede that control.
Accountability
Accountability is a key aspect of politics, and politicians are expected (and elected) to be accountable for their actions and decisions. AI, on the other hand confuses the issue of responsibility. If AI were to make decisions, who would be held accountable?
Fear of Losing Control
But perhaps the biggest reason that the job of a politician is safe from AI, is that as people we simply wouldn't want to be governed by AI.
This strikes at the biggest fear people have about AI. There's literally been movies made.
Furthermore, there is likely to be a huge backlash against AI, particularly if as unfortunately seems likely, millions of people risk losing their jobs due to AI.
If that's the case, people will literally turn to their politicians to sort the mess out, and it's incomprehensible to think we'd ever allow, under any circumstances, AI to be in the position of deciding about AI.
No doubt there will be some who will ask for governance by AI, and if there's one thing that attracts polarization more than anything, it's politics. But sitting here, in 2023, it's inconceivable this would be anything other than a minority.
More likely is that people are going to be turning to politicians to put the brakes on AI. We can expect this to become more and more of an issue as AI deepfakes, AI trading systems, AI spam, AI impersonation, AI phishing, and as yet unknown new issues emerge.
This fear has historical parallels. During the 19th-century Luddite movement, textile workers destroyed machinery they believed threatened their livelihoods.
It's possible we see something like this in the near future.
Conclusion
Politicians fall in a unique group, and are fundamentally safe from having their jobs displaced by AI, arguably indefinitely.
We elect politicians based on human traits, we expect them to make decisions based on what is best for humans, their work is done in person with other humans, and in a democracy we keep check on their performance via accountability through their (uniquely human) concern of failing to secure re-election.
Fundamentally however, the fear we have of being overtaken by AI, strikes at the fundamental concern we have (and will have...) as AI extends progressively into society.
Conclusion: Extremely Safe | Time Period: Indefinitely
Other safe jobs related to the job of a Politician